Working environment

In 2005, the Ethiopia programme focused on four refugee beneficiary groups: Somali refugees in the east, Sudanese in the west, Eritreans in the north and a small urban refugee population of 13 different nationalities living mainly in Addis Abeba.
Tension over the disputed border between Ethiopia and Eritrea remained high even though some Ethiopian troops were pulled back. In September 2005, the United Nations Security Council demanded that Ethiopia allow a boundary commission to begin demarcation of the contested frontier, and in November it urged Eritrea to lift restrictions on peacekeepers' use of helicopters and vehicles and demanded that both countries pull back their troops to December 2004 levels.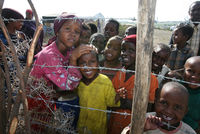 At least one million people in south-eastern Ethiopia were affected by a prolonged drought that caused a famine and sparked conflicts over scarce water and land for pasturing. There were unconfirmed reports of children dying of starvation. The food security situation in the Somali Regional State also worsened.
In 2005, despite the repatriation of over 5,800 refugees from Aisha camp and the resettlement of more than 1,200, the total number of refugees in Ethiopia increased slightly. This is explained by the registration of an additional 5,500 refugees, during a revalidation exercise among Somali refugees, and a number of new arrivals (roughly 3,200, including almost 3,000 from Eritrea alone). Refugees in all seven camps did not receive sufficient supplies of water and non-food items.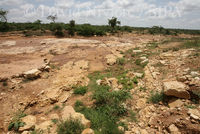 Delays in the delivery of food rations to Bonga and Fugnido camps and a reduction of the ration in Bonga camp in the first half of the year were major problems that seriously affected the nutritional status of refugees. Although there was a marked improvement in the security situation in Gambella National Regional State, access to Dimma and Fugnido camps continued to be restricted to Mondays and Fridays, with a mandatory military escort. In Shimelba camp, the arrival of roughly 2,900 new Eritrean refugees caused overcrowding, as the holding capacity of the camp (10,000) was exceeded. A second camp was to be opened in 2006, but the identification of a site was hampered by a shortage of suitable land.
Would you like to support our activities?